---
This lightweight earring is a hand beaded V-wire earring with purplish ombre coloring. The earrings measure 1.75" long and are made with a nickel free V-wire. Handmade in Guatamala. 
Meet the Artisans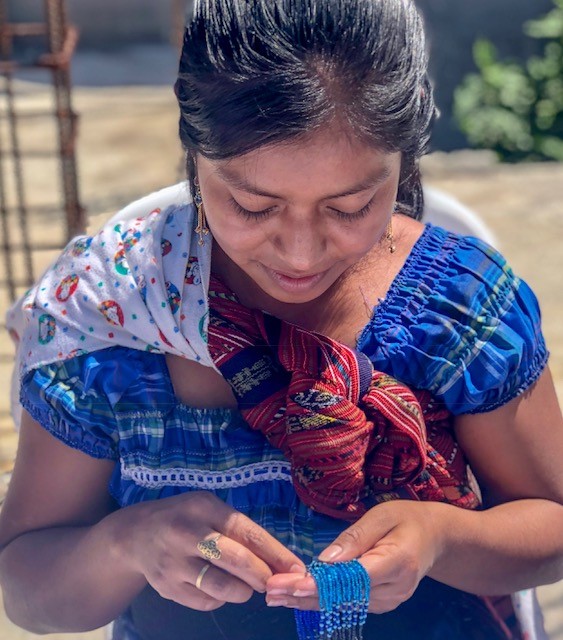 Lucia's Imports LLC partners with Guatemalan families, artisan groups, and cooperatives to maintain a wholesale market for their quality accessories and handicrafts. Lucia's Imports is a members of the Fair Trade Federation and hopes to share the beauty of the Guatemala's art and culture, while making a difference in the lives of Mayan artisans, one purchase at a time.

Working side by side with artisans, we design products rich in tradition and sustainable fashion. Our purses, coin bags and accessories are made from recycled Mayan textiles and our hand-beaded jewelry is made by artisan groups on Lake Atitlan---utilizing traditional weaving skills in modern design.